2 September 2013 - 18 September 2013
My bags are packed and I'm ready to go. I've added great music to my phone. Installed awesome games from the Humble Bundle so I would survive the flight and trips while waiting.
I'm quite anxious. My brother who just returned from his own visit to Moscow and St. Petersburg gave me some tips on how to move about the city, where the good hostels are and what to watch out for.
I've decided to document the trip as much as I can. My camera, including my best lens, a Canon f1/4 50mm are sitting snugly in my leather messenger bag. I hope I get to take some great shots. My cell phone camera isn't bad either.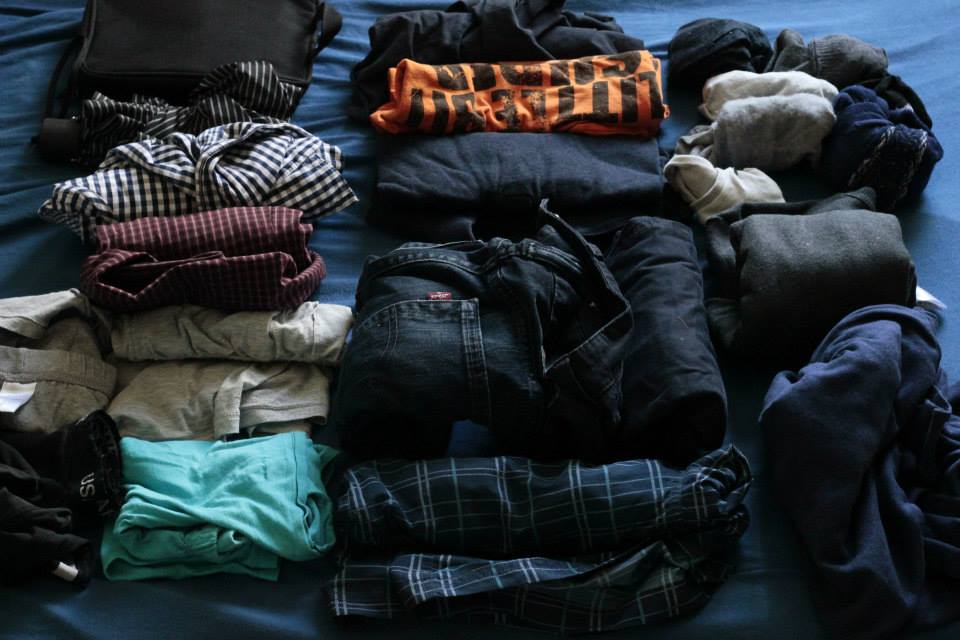 Belgium ✈️ Russia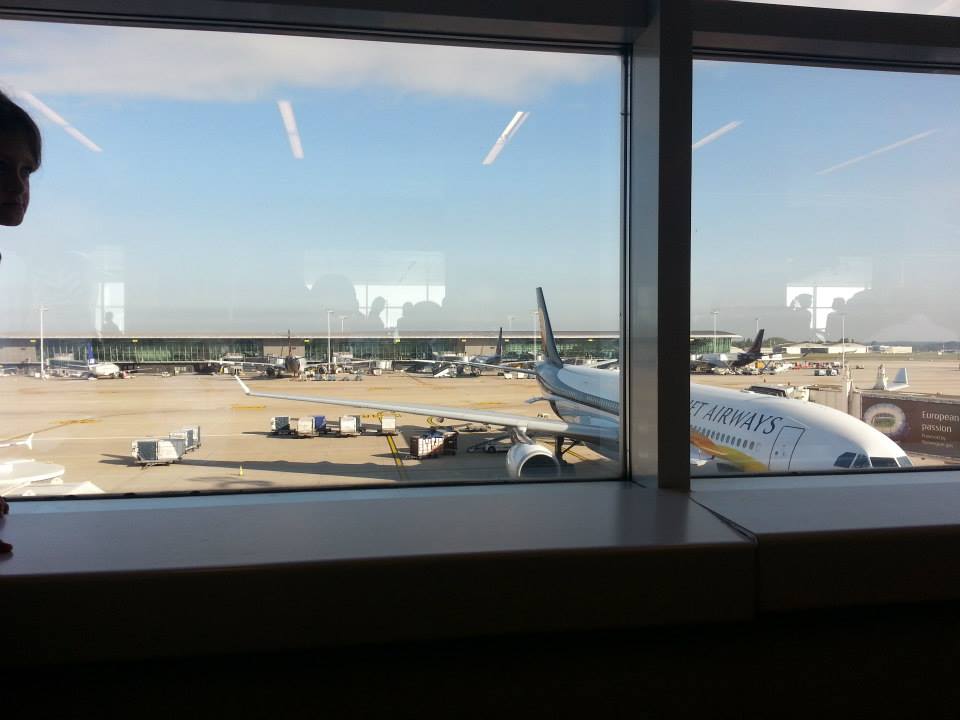 I hate waking up so early in the morning. It was about 7am when we left the building and went to catch our bus. At about 8 we arrived at the airport.
We bought a smurfs doll for friends of the family. They have a young baby. After waiting around and a few security checkpoints later we sat down on a plane. First time flying so I'm nervous and excited.
Skies are really beautiful from the air. Flying through clouds is cool. The cities and and houses where people live are left behind and you land in a new city.
Domodedovo had a worse airport than Brussels in my opinion. The waiting times seemed a lot longer than in Brussels however.
After catching a train and fending off a ton of taxi drivers we got a metro to the hotel. I sighed with relief as I unloaded my backpack down a busy, cosy hostel room with about 16 bedrooms. Quite a bit of people but manageable.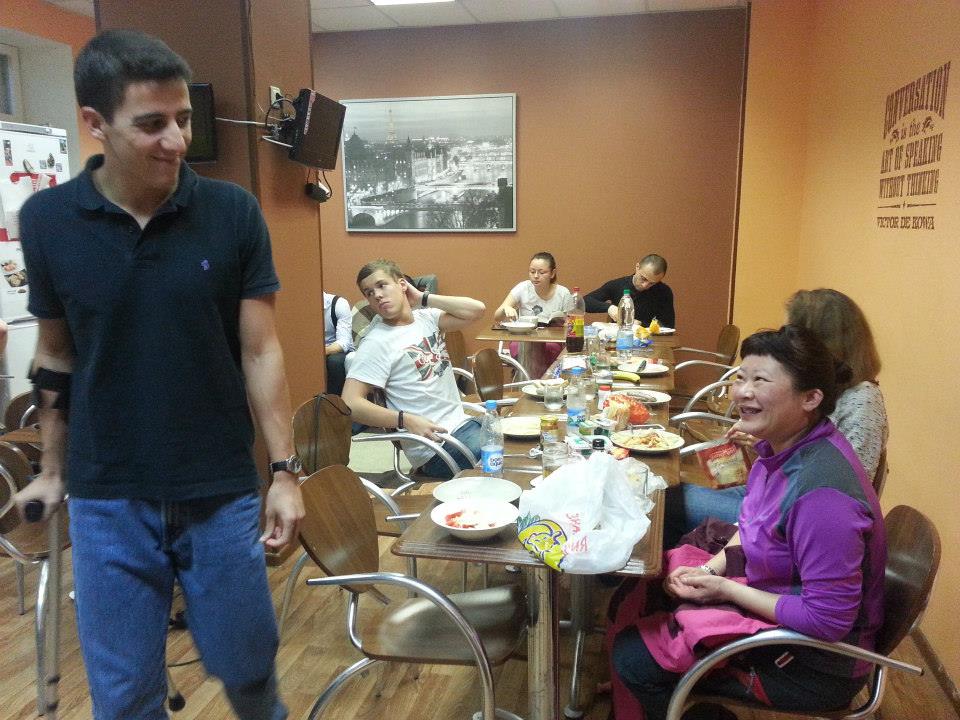 We walked around and visited a few shops. It's funny how little grasp we have how much the rubles are worth. It seems like monopoly money.
"1000 rubles? That's like what, 15 euro?"
We bought food and cooked them in the communal kitchen of the hostel. There were a lot of friendly travellers like us there. Most spoke Russian and sometimes English.
I talked to a few people and told them where I'm from. It seems like some people stay here permanently to work without their own house, or at least longer than the average student traveller.
Then we went out and walked around. We didn't take a map and got lost a little bit in an area that's not really populated so we eventually got tired and without cafes in the neighbour we just took the metro home.
Day 2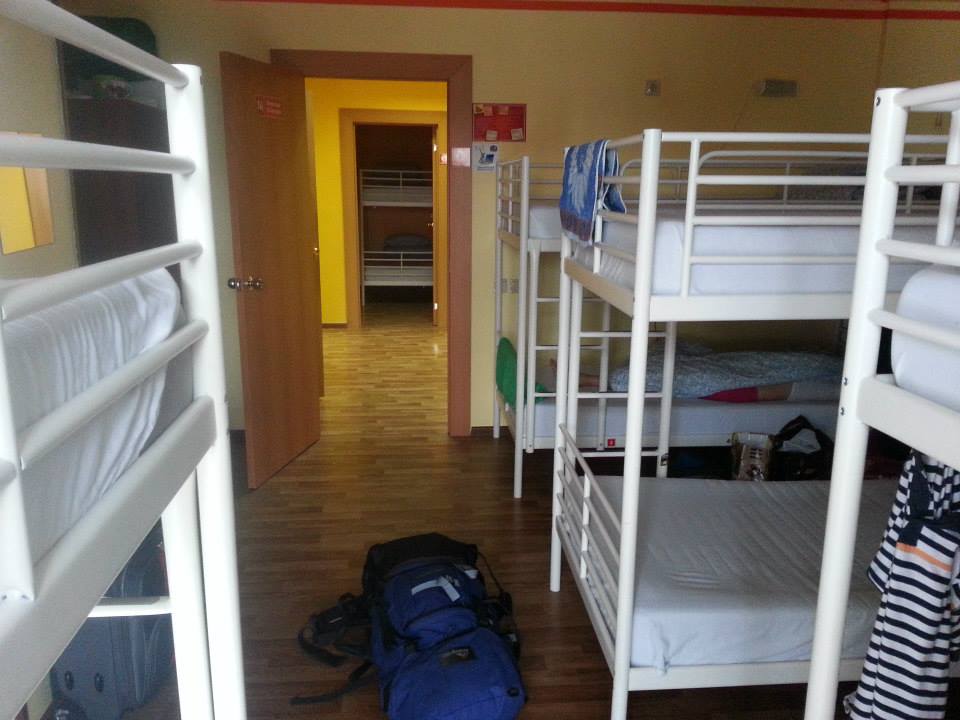 Waking up in a dorm feels like waking up after a heavy night of drinking. You don't know the people, everyone is walking around and doing their own thing whilst you try to sleep and lie down until your friends wake up.
We ate some more bread and went out well awake and fit. We went to a shop right across the street called Dunkin' Donuts and ordered the cheapest possible deal. You get a simple donut and a tiny coffee.
After that we went to walk to some musea using the Lonely Planet guide. It's a really good guide with each section of the city clearly summarized with everything that you can do. You see all the special spots, the opening hours, the prices and the map of the metro and how to get there.
I was foolish enough to forget my student ID so I had to pay the whole price for the museum we visited. Student prices are usually about half or even free depending on where you go.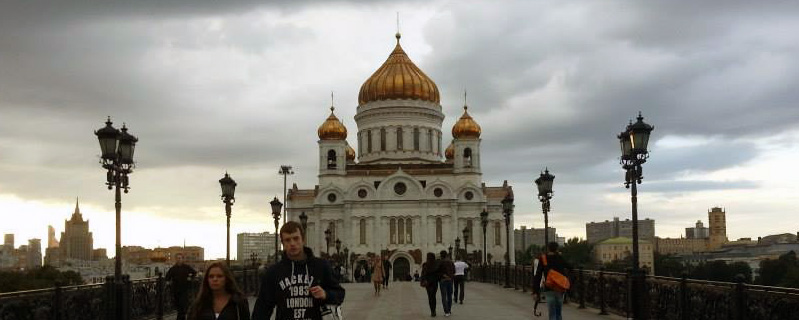 The cathedral was really huge inside and we remarked how different the religion is between Belgium and Russia. Orthodox people seemed to be more religious.
Right after that it started to seem to rain which it never did the whole day but we still bought some food, ate at the park, saw how about fifty birds flew at all the bread we dropped. Then we went back to the hostel to drink some coffee and grab our sweaters.
We decided to visit the Red October factory which we were near before it got cold. We entered the premises and didn't really know what to expect. The first entrance we found went to an exhibition called Papers of Digital October which was an opening event. We went about the building but seeming out of place and thinking the people were actually sorting there we went back to the ground floor.
There was a reception or party of some sort so we went inside to just take a look around. We noticed food and drinks and pretending we were invited we drunk some champagne and ate very, very delicious cakes for totally free. Free food just tastes better.
We snuck away with some more cakes and drinks and went to walk further. After going through the closed park and seeing the expo center closed we decided to visit the shopping center.
The shopping center was really huge, it had about 7 levels which were really expanded. We looked around and didn't like the prices which were quite okay and maybe cheap but we decided not too spend too much as we always do.
The food stage was huge, all kinds of it. We ate some panizzas for about 1 euro and then went back home to rest. Took a great shower, and watched tv shows while eating champignon chips that aren't for sale in Belgium.
Day 3
We went out and it was raining. We walked around to a second hand store to buy some clothing but we kept getting lost. The shop wasn't clearly marked and it kept raining all the time. It was about 8°C in September.
After the shop we decided to go to our family friends, they picked us up in his car and we stayed the night. We had a great meal there and we gave them a smurfs doll as a gift for the baby and beer from Belgium. It was cozy and fun.
Day 5
In the evening we were planning to escape Moscow and go to St. Petersburg so we packed our bags to prepare for checking out. We then decided to go to the Tretyakov gallery.
It's a nice, huge gallery. It's mostly fine art with impressionism. It's around the 19th century. It was really, really big. I liked to look at the paintings and try to imagine the feeling and being there.
There were a lot of sculptures. But not as interesting as at the Moscow museum of modern art. Which was more contemporary and modern. It has deeper, more interesting art, type, and design in display.
Later we visited a big book store where I bought a book about design. All their books are translated in Russian, only a few are originals in English. Too bad.
We decided to go to my mu where we ate for reasonably cheap and had some pie. Then we went back to the hostel.We played some chess against each other and against one of the people there. We lost again as he was quite good. He frequently played chess on his computer whilst drinking. Russian stereotype right there.
Then we went to grab a train and laid down our stuff. We had a seat at the top where we lied down and went to sleep. The trains are quite adventurous. It's a cosy feeling. It's not so comfortable but cheap enough.
Day 6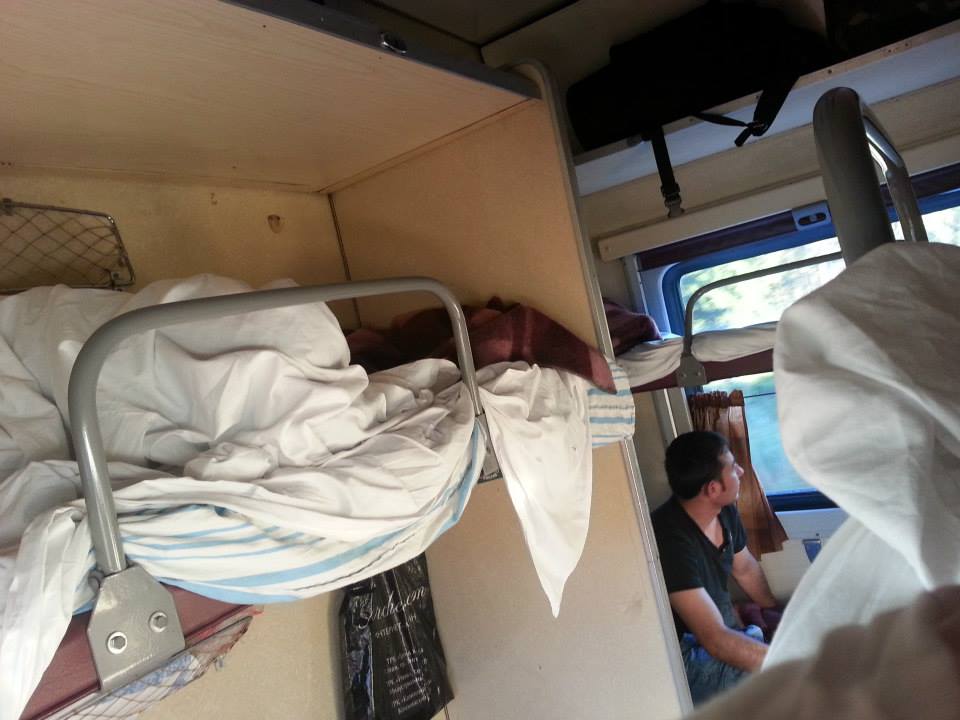 We arrived at the train station in St. Petersburg at about noon so overall a 9 hour train trip. I slept terribly because it was really warm and cramps on the train and a lot of people making noise. The train moving itself is pretty loud and it gets hard to lie down for a long while at the top bunk.
We were so glad to arrive. Finally be able to get off the train and move wherever we wanted. We went straight to the Cuba hostel where we checked in.
St. Petersburg gave a much better first impression, it wasn't constantly raining and it was slightly warmer and the sun was shining so all was well. We walked around the parks and churches getting to know the area. Lying down often to enjoy the sweetest weather.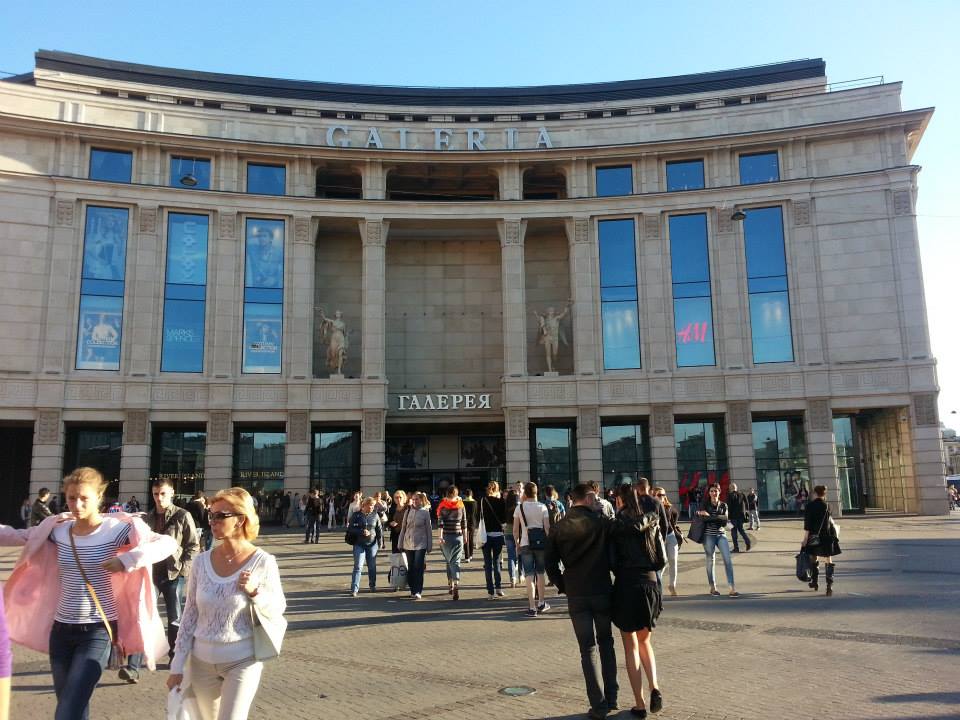 The gallery is a huge shopping center. It's a little bit smaller than the shopping centre's in Moscow but still enormous.
The folks were much friendlier at the Cuba hostel in St. Petersburg, we met amazingly cool people, we talked pretty late at night. There was Ben from SF, who was an animator, Nick from Germany and Remi.
Day 7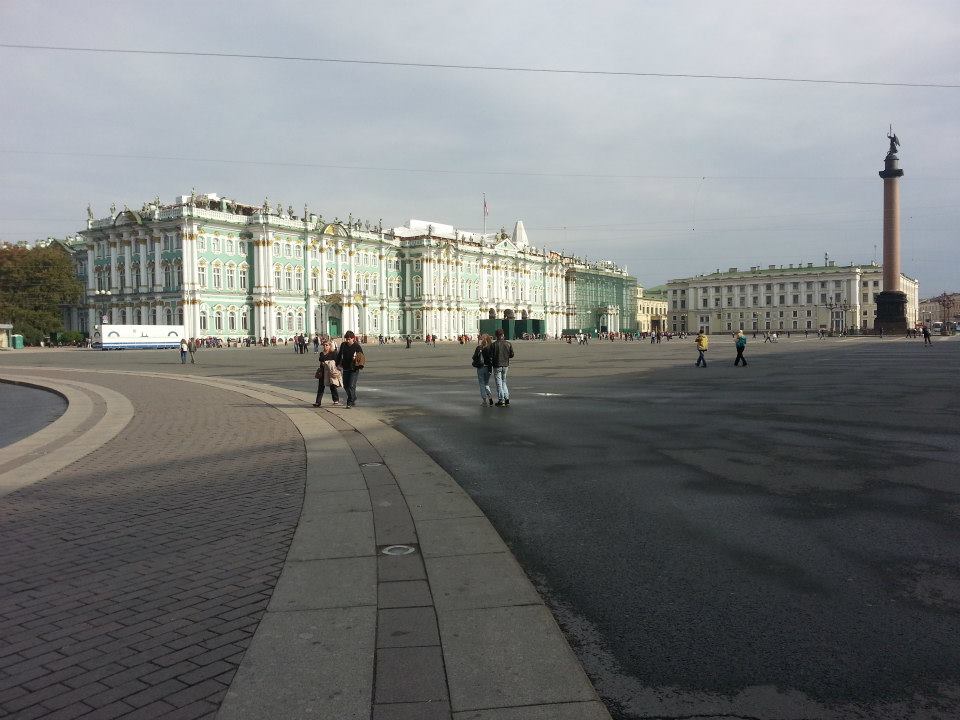 We went to the Hermitage today at a cost of 400 rubles without a student ID. The audio guide was a bit cheaper though because I spoke Russian. I was allowed to get the guide for the cheaper price, nevertheless it being multiple languages in the same device. The friendly grandma even explained to me how to change languages which I gladly relayed to new friends at the hostel. You save about half of the price.
The hermitage is crazy big. We quickly went to the third floor and walked around there. We sometimes listened to the audio guides when we liked a painting. After the whole third floor we decided to go the the even bigger second floor. The second floor was huge, there were already a lot of tourists there because it took us four hours to do the upper level.
We stayed there for another two hours and walked around. There was an art overload and after a total of six hours we decided to eat KFC and go back to the hostel.
We cooked some vareniki and pancakes with meat before KFC, mind you. Then back at the hostel we received some tango lessons. We never danced tango before so it was a bit hard, but the barely English speaking couple taught really well so we picked it up okay.
Day 8
We decided to call it a calm day and walk around parks and stuff. We visited Saint Isaacs cathedral. It's a great view. We went out to a small island where we walked to another Park, then another park on a big island and then we went back to the hostel. We bought cheap vodka and some drinks and sat at the park.
At the hostel, after eating macaroni we talked with people and I got to know Zahid who is a developer from London. We chatted with him, Mogen and others guys for a long whole until everyone went to bed. Mogen suggested we visit Petershof which we accepted.
Day 9
Today we went to Petershof. We took a metro and then stepped inside a minibus. We walked a bit around in front of the palace and then went to get some food. We found a little product store, and together with some ice cream we ate a few baked goods. They have these sausages wrapped in bakery. Super delicious and it fills up. They're like worstenbroodjes we have in Belgium.
We walked a bit and enjoyed the sun and Lake in the lower gardens. It was nice, quiet and relaxing.
Back at the hostel we chatted and I taught Magic The Gathering to Zahid. And after that a "real" card game, spades. We were supposed to go to bed at midnight but we just had to finish the game. It was one of the better games I played with cards because it was explained to me pretty well. At about 2 AM and a bottle of vodka later we went to bed.
Day 10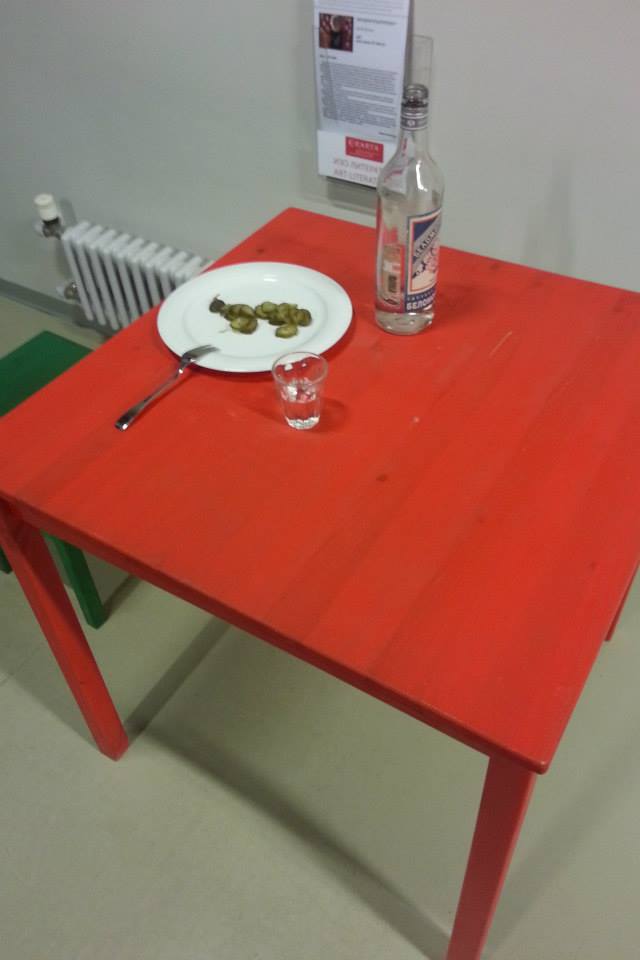 We visited a contemporary art museum. Erarta. It was interesting, but a lot of the floors were closed off so we didn't get to see everything. The museum had free vodka on display for anyone to drink. It was pretty modern. After that we walked around the area.
Day 11
We ate at the Etagi Loft Project. We ate Manti, a kind of meat wrapped in dough. It was just like my grandmother makes back home and pretty cheap for a restaurant. We walked around and did nothing special for the rest of the day and in the evening went to the Soviet arcade machines museum with the rest of the hostel. Then we went to a few bars and enjoyed vodka.
Day 13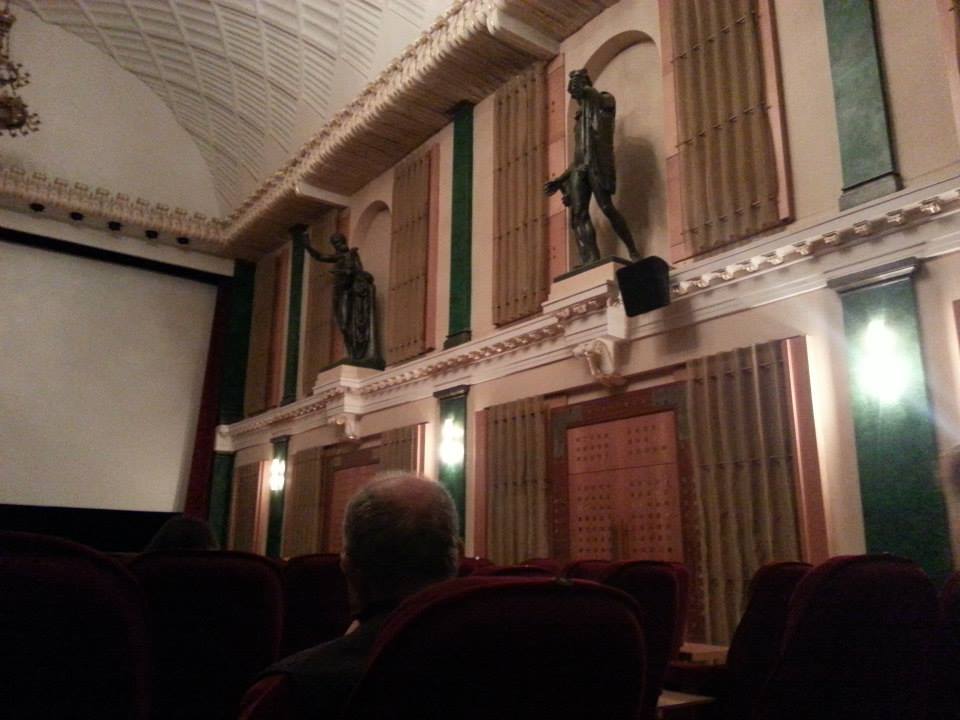 Final day in Saint Petersburg. As it was the Saint Petersburg film festival we decided to watch a movie as it was originally spoken. In Dutch this time.
The movie was really good, we paid about two hundred roebels, and we got free champagne. The movie hall was really big, very comfortable chairs that can lean back. Statues lined up next to the exquisite ceiling.
Then we went to the music concert. They played music related to film. A jazz band and Rocky Leon played. Later at night we said goodbye to the folks at the hostel and took a train back to Moscow.
Day 14
In Moscow it was raining just as when we left. We looked for our booked hotel but as we couldn't find the entrance we went to another one. We called and it was full as well so we moved to another one.
It was full with people who lived there just as is common in Moscow. As it was Sunday and they weren't working it was really busy. We finally visited the red square and the Kremlin, a few shopping malls and went back to the hostel where we ate food and took a jacuzzi in the hostel.
Final days
We visited little Kremlin in Izmailovo and walked around in the parks. Packed our things and took a flight back. We left at about 11 am. Then took a long plane back.
The first time I've travelled alone in my adult life so it was a great experience to see some of the rest of the world. I want to do it more often and meet even more amazing people. an