Thursday, 24th of March
During my stay in the beautiful town of Fort Portal I met a peculiar lady, Sravya. Always telling tales of stunning sights and alluring areas she had encountered during her work as part of Kiva, a micro-financing organization based out of San Francisco.
Despite of the fact that we've met only a few times, Sravya mentioned her plans for the Easter weekend; a trip to Lake Bunyonyi and Kigali. She would depart on Thursday and invited everyone to join. Thursday turned out to tough for the rest as most work that day. I, however, excused myself from work and hence I became free until Monday.
The journey started at dawn at the Mountains of the Moon Hotel. A friendly driver picked us up to transport us to the taxi park to make the connection at 8 AM. The taxi filled out with fellow commuters over time. A street vendor, plastic bucket on his head, knocked on our window, after exchanging a note of 1000 and a pair of samosas breakfast was settled. Along with a myriad of snacks and nuts we rolled off.
A matatu or taxi is a privately owned minibus. They drive on set routes and are for both inter- and intercity travel. There is a driver in the front and usually a conductor who cries the destination and beckons people to get on, they are also the cash register.
They are the most efficient and cost-effective method of transportation in urban areas and medium-range distances. They can fit 14 passengers as they have three rows of seats and a shotgun seat, but they are often overcrowded as the driver waits until the very last moment before leaving.
Don't be surprised to sit alongside chickens or even a cow, which may occasionally join you on the ride. Don't fancy sitting with sweaty passengers for a humdrum, bumpy ride for hours on end? Ask to sit in the front seat, which may or may not be charged extra.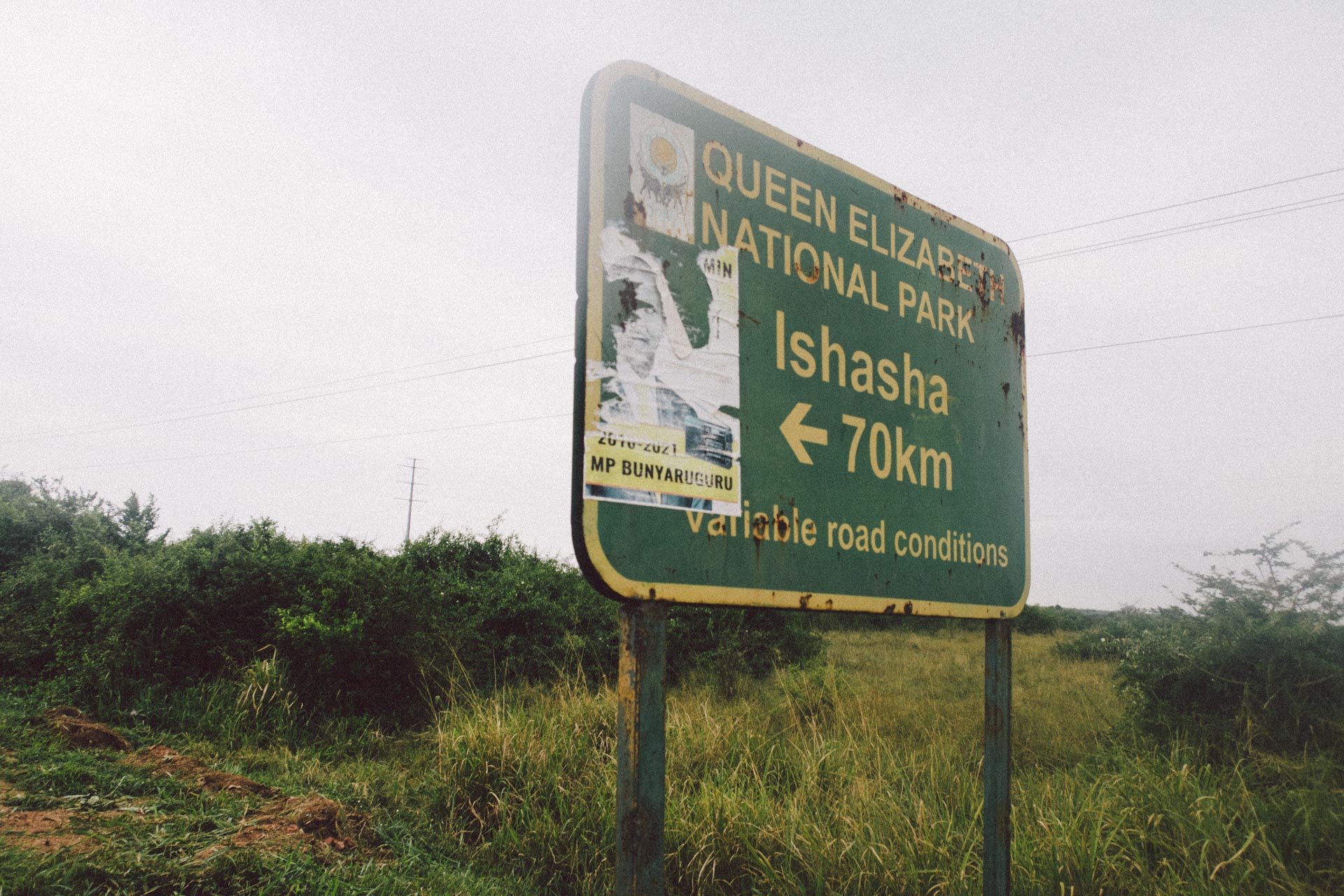 The taxi rolled in at Mbarara at 1PM at a toll of 20.000 shillings. The conductor rushed everyone out, and with a few incomprehensible shouts sat us down to the next trip. Money was demanded before departure in order for the driver to refuel. An excruciating hour and a half later the car filled up with passengers.
Next stop: Kabale at 5PM for 15.000 shilling with a newly acquired soreness in the bottom region and a sworn vow to avoid the same way back. You fly in a metal box mere inches away from other cars on steep and neglected roads. Seat belts nowhere to be witnessed and commonly with an unqualified driver.
Uganda has one of the highest road accident rates after all. Drivers chose to ignore traffic rules. Most roads don't have traffic signs. Most accidents are due to speeding and reckless driving. Risky maneuvers are performed in blind corners on high hills at high speeds.
We were dropped off at the staging area. A busy area with drivers shouting for passengers, conductors running up to you asking where you go and local boda drivers shouting muzungu. We shaked them off and took a look at the town. It's one two-sided road that crosses the whole town with shops and restaurants on each side. The road is set lower and is bordered by a strong cement.
"Hello, Jacob is my name". Blank stares. "Are you our taxi to Bushara?", "Yes, Jacob is my name". Man turned and we followed back to the taxi park. Confirmed by the small sticker of Bushara Island Camp on the car we sat in a cab with Jacob's sister and a cracked front window. We drove up along many trees on rocky sides of hills and down to the shore of Lake Bunyonyi.

Lake Bunyonyi or Place of many little birds is a freshwater lake in South Western Uganda close to the border of Rwanda. It is 25km long and 7km wide with a rumoured depth between 44m and 900m. It is claimed to be the second deepest of Africa and is claimed to be free Bilharzia and is safe to swim in. This lake appears on the 5000 UGX note.
There are 29 islands in total, mostly for tourism and one school. The lake is famous for watersports and the surrounding terraced hillsides. It is popular with foreigners and locals and there is a wide range of accommodation options.

We stepped down to the shaky pier. Sravya was getting nervous of water and lack of swimming skills. We bid farewell to our driver and said hello to our new chauffeur. The camp has its own motorboat, a white vessel with room for a dozen passengers. Gave the impression of being sturdy enough.
The soft sounds of water rushing past us set me at ease and the huge hillsides on each side set on an orange hue made me excited again for the beautiful views of Uganda. After a short while we landed on the island. Sravya was relaxed again when setting foot on land and we climbed up the different paths to what seemed to resemble the reception area.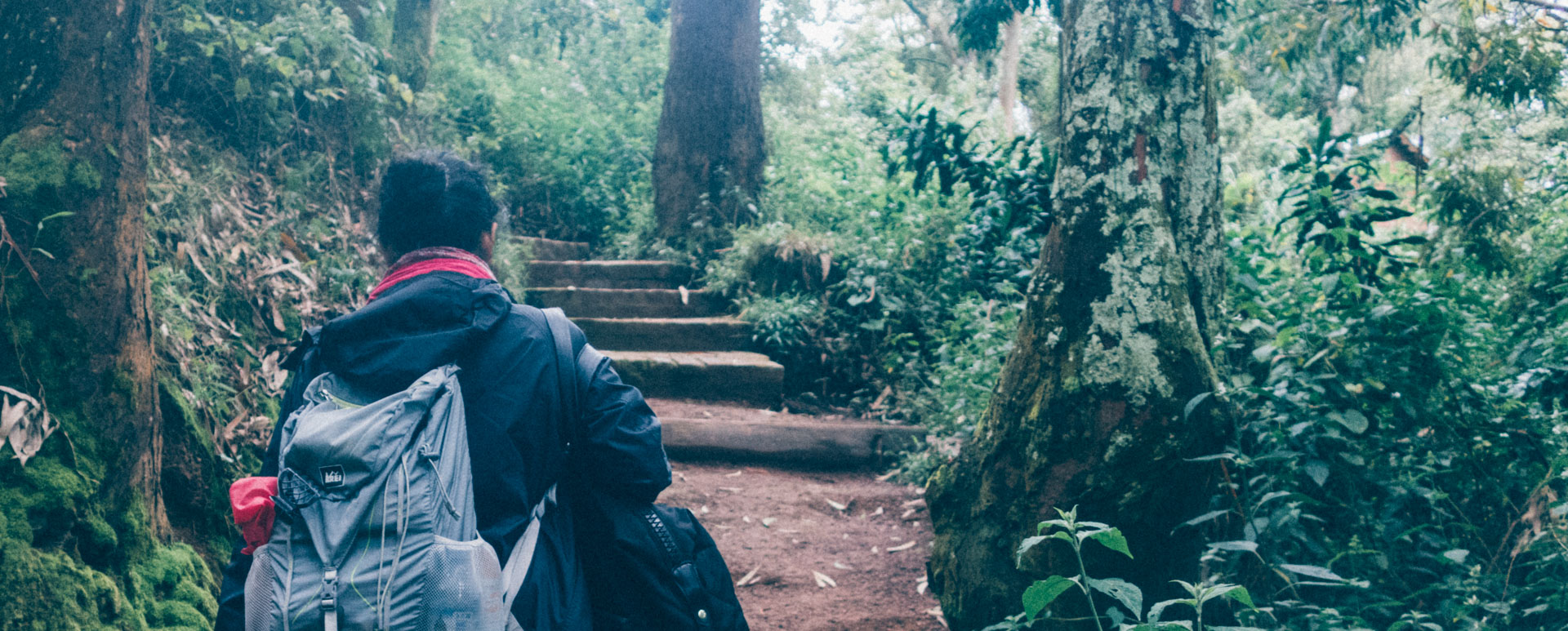 We reached the giant mushroom-shaped tent in the centre of the island in the middle of a flurry of greenery. The place was carefully set out with tables, a fireplace, a bar and couches, really cozy looking on an average day but quite deserted except for our two friends we were meeting.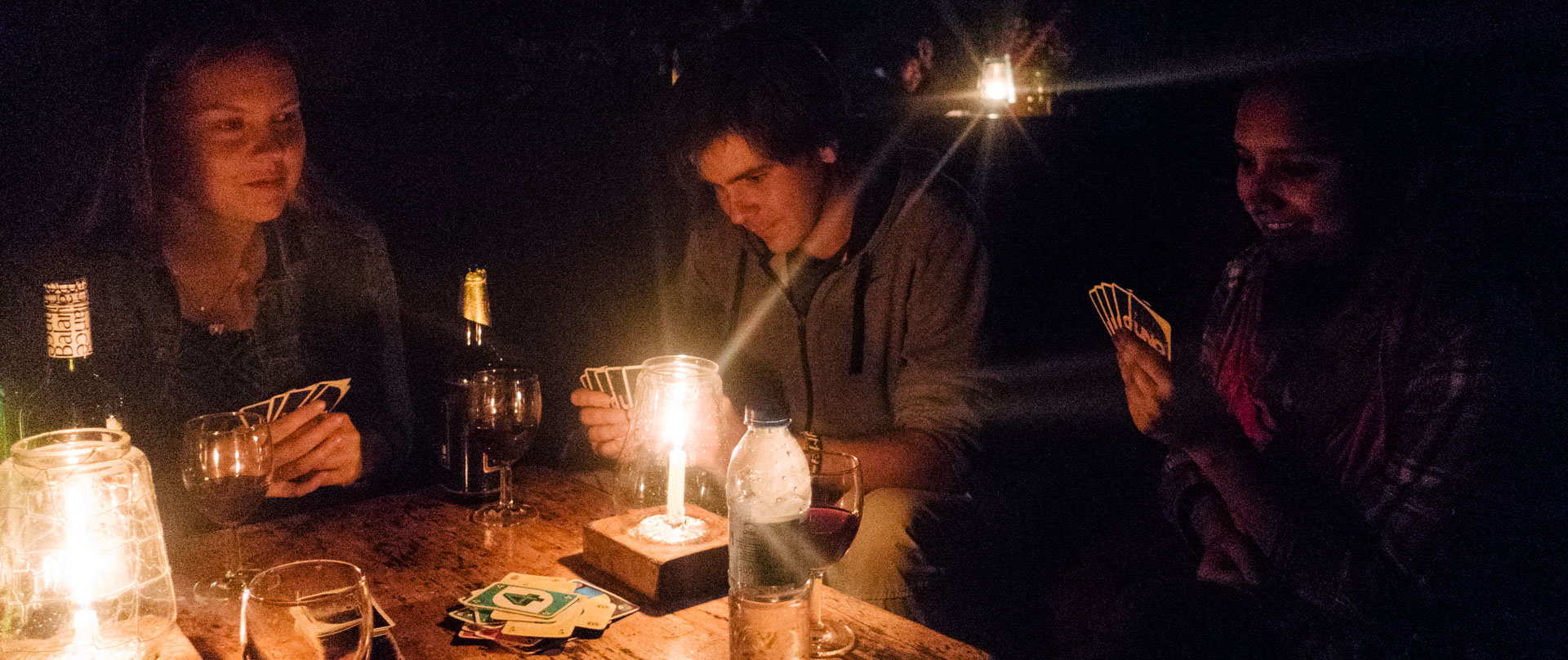 Harry and Sandra are both from Rwanda. Sandra is a Kiva fellow and has been working in Kigali for a while and Harry is a friend of Sandra who works in Kigali. They both went on a trip to the lake, which is conveniently halfway between where we both are staying.
After a game of cards and a bottle of wine we went to sleep in our tents. An extremely blissful area to sleep in in the middle of the island with an open-able flap to get a good morning view of the lake. The toilet was made in an eco-tourist way, a hole in the ground and ash in a pot. Amazing open air shower with a view of the surrounding area.

Friday, 25th of March
We woke up early and had the breakfast we ordered yesterday, a sandwich for me. The place was still empty and eerie. We prepared our day and planned to do some swimming and canoeing today. We went around the island and discovered it by daylight, it's fairly large with a shore and a path around the whole area. There is a pier for boats and a pier for swimming.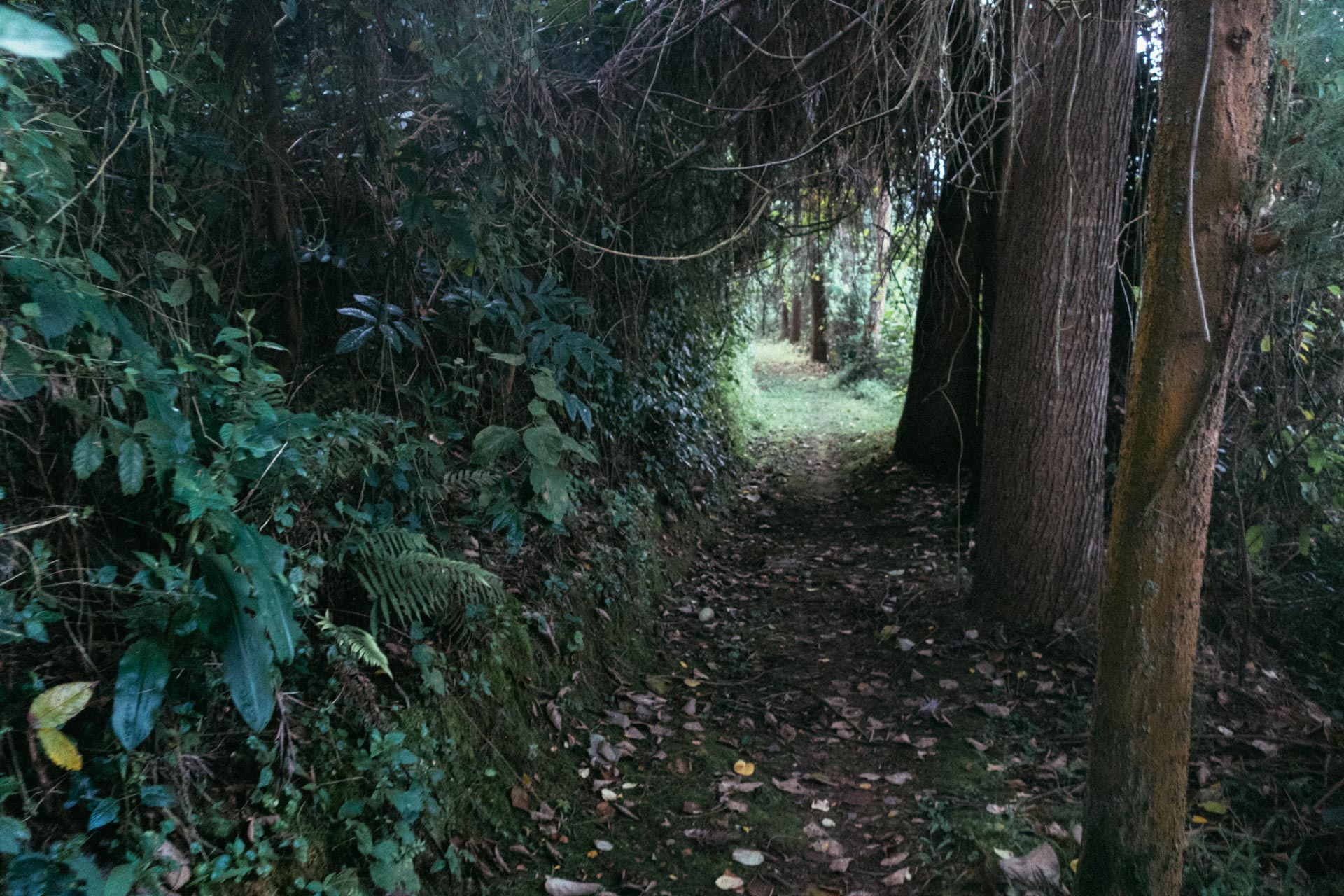 The day before I left I bought external speakers at one of the little electronics stores near Andrews downtown for a measly price of 50.000 UGX. Most definitely a pair of fake Chinese knock-offs made in the same factory as the original ones but sold to developing countries or through Alibaba and affiliates as the original price is $200.
So we ended up at the pier listening to a relaxing offline-saved Spotify playlist and reading books; a Kindle, a tablet, and an analog book. The lake life woke up with a canoe of students moving to the school island, fishermen trying to get their crayfish quota filled up, people generally moving from island to island on either canoes or motorboats. It must be very relaxing to live here.

After an amazing lunch of spaghetti with crayfish we set off for our own canoe adventure. The manager of the hotel walked down with us with two peddles to the shore, jumped on a hollowed-out log and quickly turned himself and the boat to the pier. He put on typical school chairs on the canoe for us to make up for the size of our group and left us there.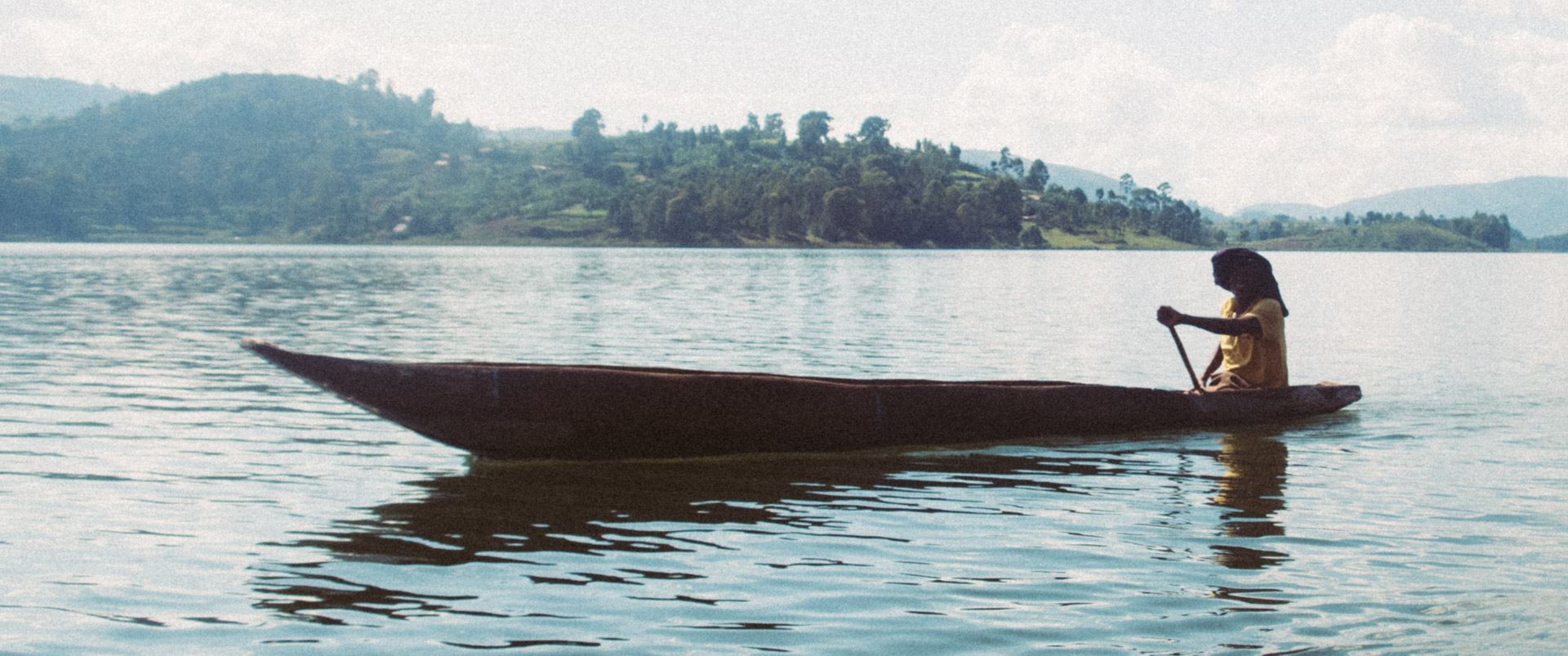 We got on the canoe steadily one by one with the canoe rocking back and forth as we set our feet on the surface of the boat. Sravya was getting nervous and started fearing the water again. After reassuring her we got our three peddles and set off to venture across the water. We pushed off from the pier with the locals watching and grinning at us. The first steps were not so smooth, with us turning around in spirals a few times before we got a slight grip and trying to fake confidence we moved out of sight of the pier.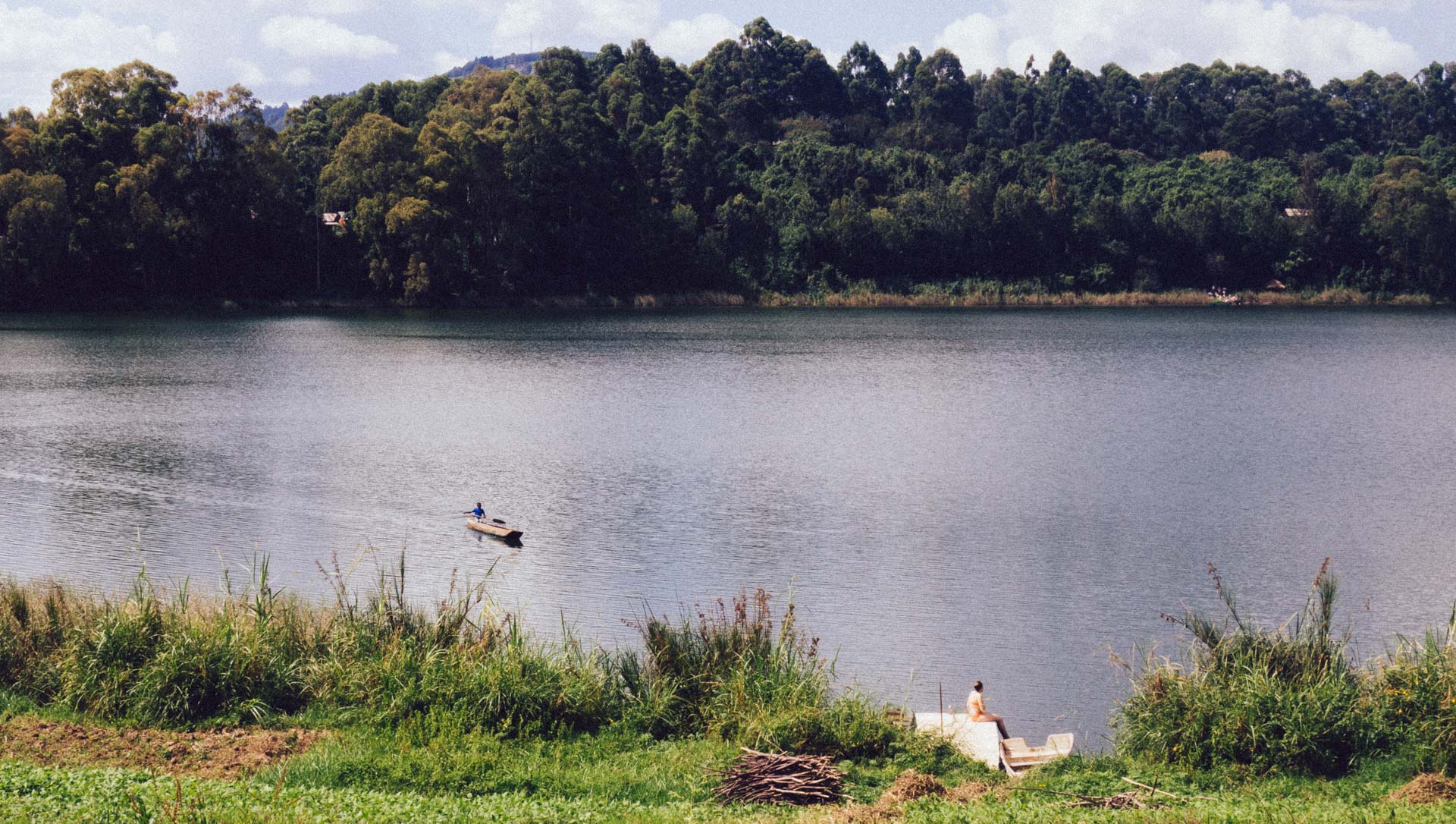 We tried to aim at another island and saw a white girl swimming to a shore of the closest island near us. She actually reached the island before we did. She swam quite an impressive distance away but she was tired to swim again so she shouted at us to pick her up. I shouted back in Dutch that we will come to get her but that she has to be patient. Reaching at the shore we decided to stay there for a while and she called her friends to gt her someone else to bring her back.

A local canoe expert (in reality just a kid) came canoeing down with amazing speed and knowledge. He got there in a tenth of the time we did and went back again in a matter of minutes. The way he paddled was by sitting on one side and always pushing on one side. We were impressed that he didn't actually move left and right with his paddle but kept paddling on one side of the canoe.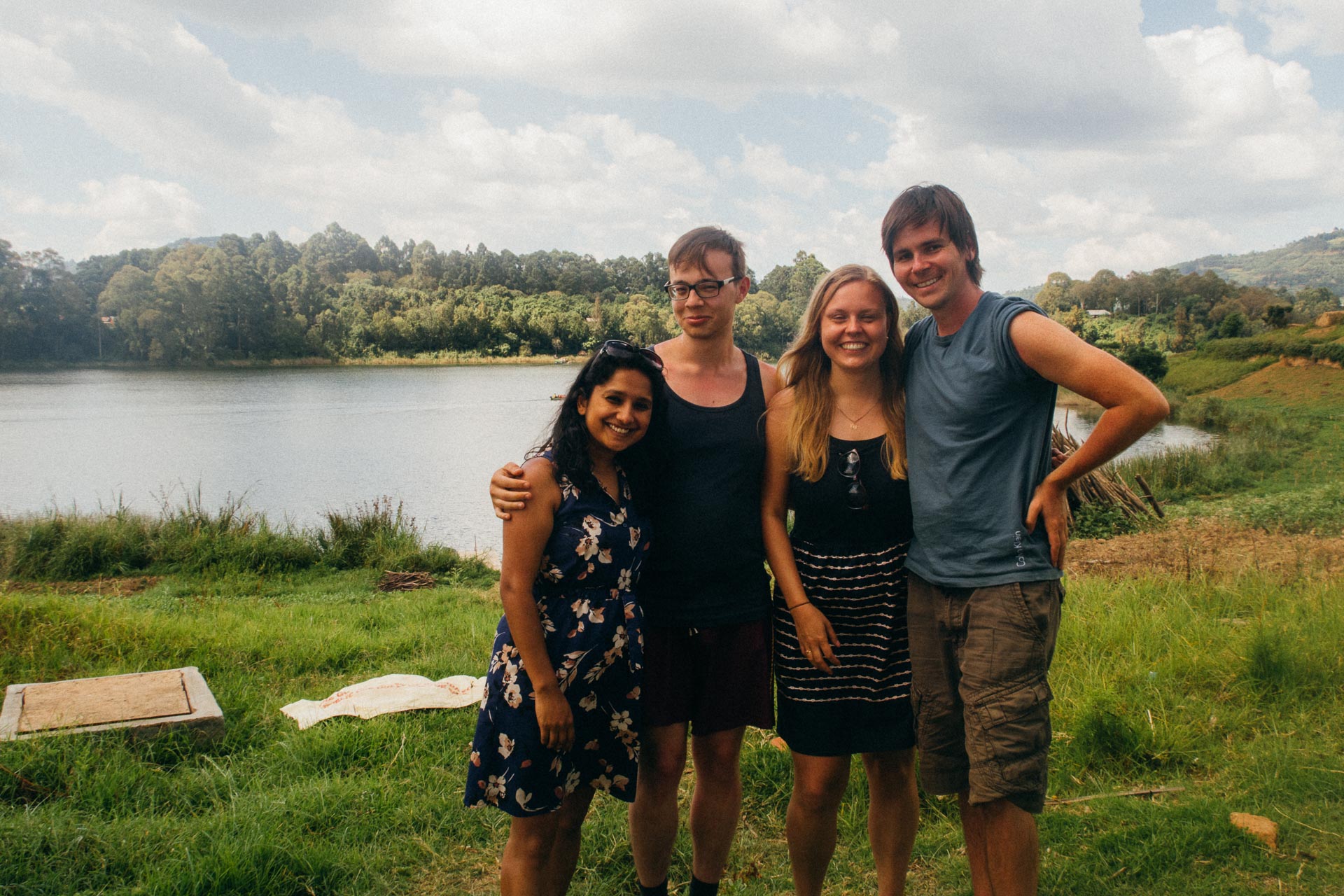 Venturing back we improved in our water handling skills and only had one person paddling at a time to get more control. Every slight variation in direction was corrected immediately.

After handing back our paddles we did some rope jumping and swimming down the lake. We then went out for dinner to a restaurant at the top of the hill with an amazing view of the lake. You could see all the islands from afar and could orientate yourself. Motorboat ride at night was fun!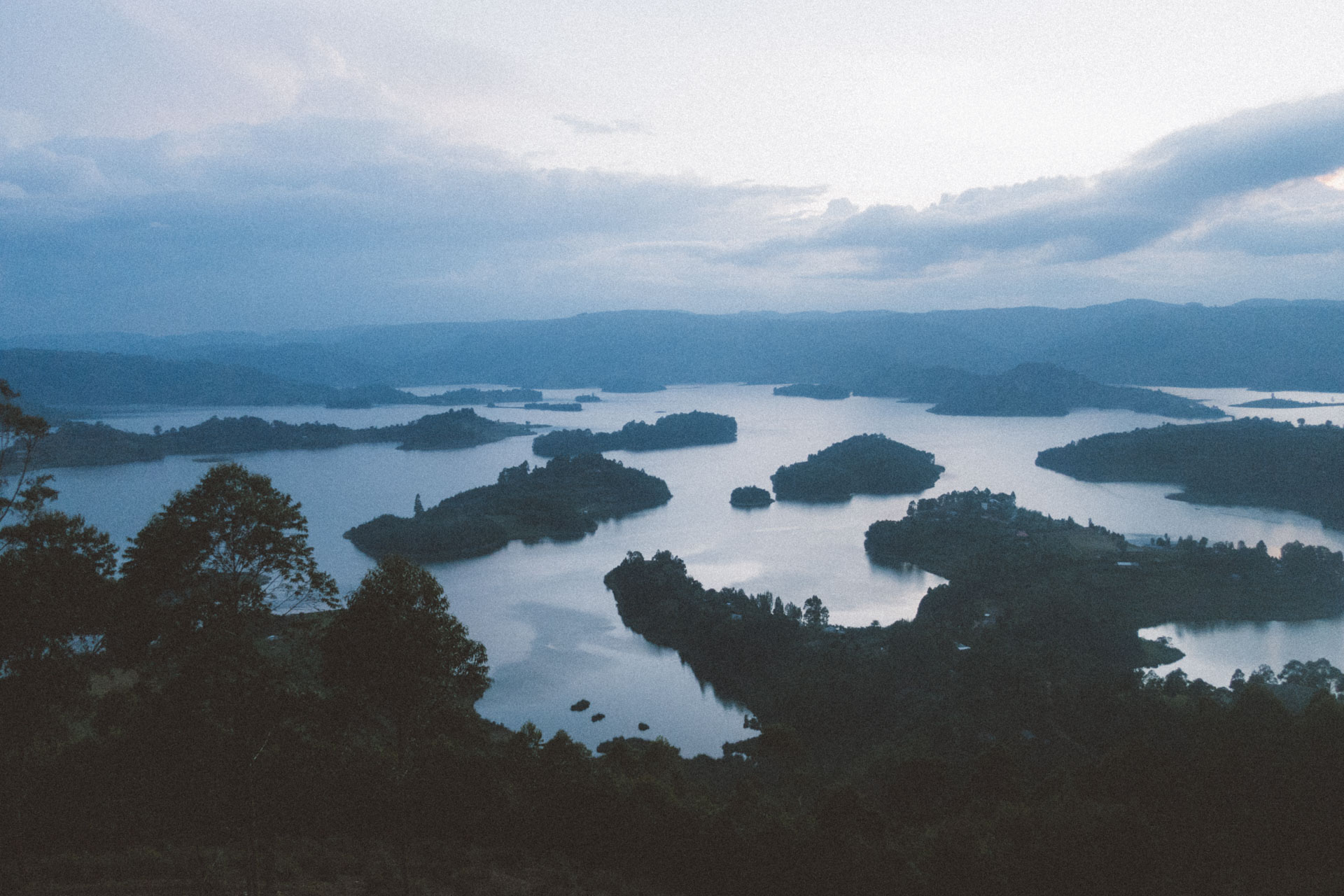 Saturday, 26th of March
We woke up early at around 6am so we could see the sunrise before we had our breakfast. There were glimmers of red on the morning sky but when we went our to the swimming pier to find it we found nothing but clouds. After a long wait and a hike around the island the sun finally came up and we snapped our pictures.

In the afternoon we packed our bags to leave and did a final tour of the islands. We saw some water-backs and a glimpse of a zebra on the Zebra Island with our guide and had watermelon juice before boating around even more. We stopped our journey at a mainland restaurant where we had amazing crayfish-filled meals.

We got driven to the bus park, and then to the border with a private hire. The bus would be about 20.000 UGX from the bus park in Kabale but we decided we needed time for border control and we would have to wait anyway.
On Wednesday before the trip we filled out an application for an East African Tourist Visa. The processing time would take 3 days, which would be too late, so we sent an additional e-mail to the immigration office asking for their help to hurry up our process. They answered back the following day saying our visas would be ready at the border office, Gatuna.
So once we arrived we checked out of Uganda and went to the border office at Rwanda. They took our passports and asked us to pay with 100 US dollars. We took out money for the visa in Ugandan Shillings but the man pointed out that we would be able to exchange the money to dollars. After a short while Harry found someone to exchange money with and we went to the bank where we gave the payment advice and received a payment receipt then back to the border office to receive our visa with handwritten information.
We managed to get a bus just as we finished the process and after giving away our plastic bags we embarked on the journey to Kigali. The bus ride took us through many hills and passes with only one stop with traffic police. It's remarkable that the road to Kigali had actual traffic signs and speed limits that the driver actually followed.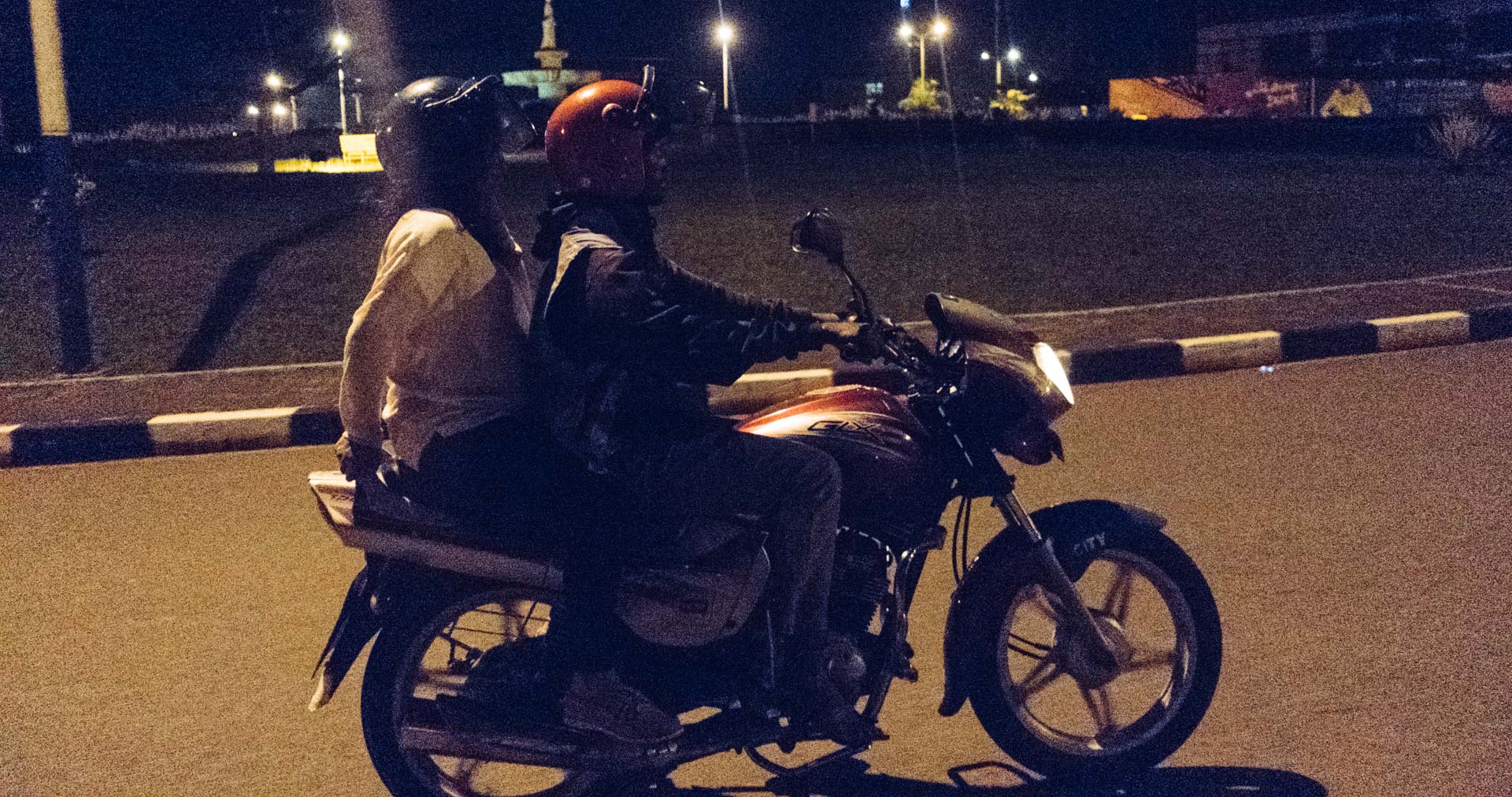 Arriving at the bus park in Kigali we got on a moto. The motos in Rwanda are different kind of beast and experience compared to Uganda. A moto can only have one passenger. A moto always has a helmet on and a helmet with him for the passenger. The infrastructure is maintained, with cement roads, traffic signs, traffic lights, road lights. It feels much safer and comfortable to ride these. The speed that they drive on is insanely fast but with these precautions it still feels okay. Even at night the streets are filled with street lanterns and it generally feels safer.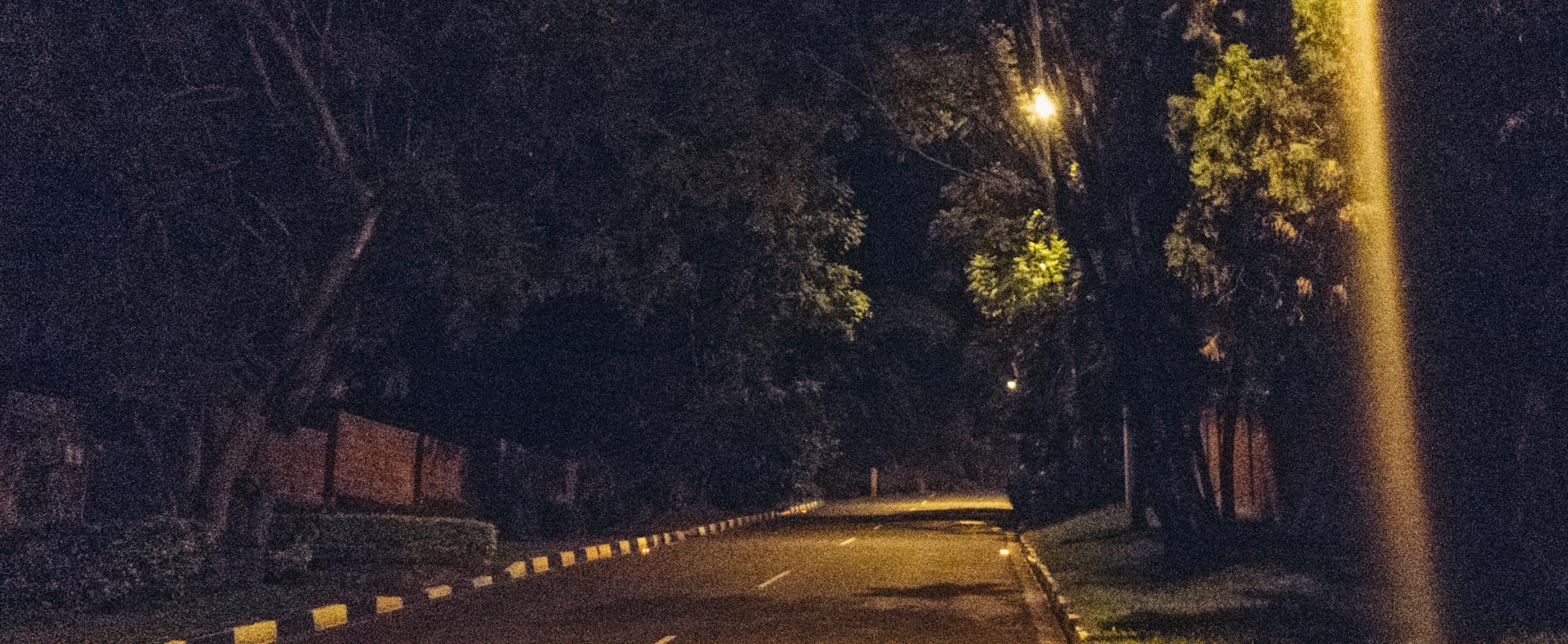 We went to Heavens, a mzungu-filled restaurant at the top of a hill and later to an Indian place with a lot of choices for food. We met Rwandan friends of Sandra and Harry and had an amazing meal that you can't really get anywhere in Fort. A funny thing is that there is a whole procession for birthdays at this restaurant. They turn off the lights and happy birthday music starts playing, they bring a cake and the whole restaurant looks on at you as they bring it. Hilarious.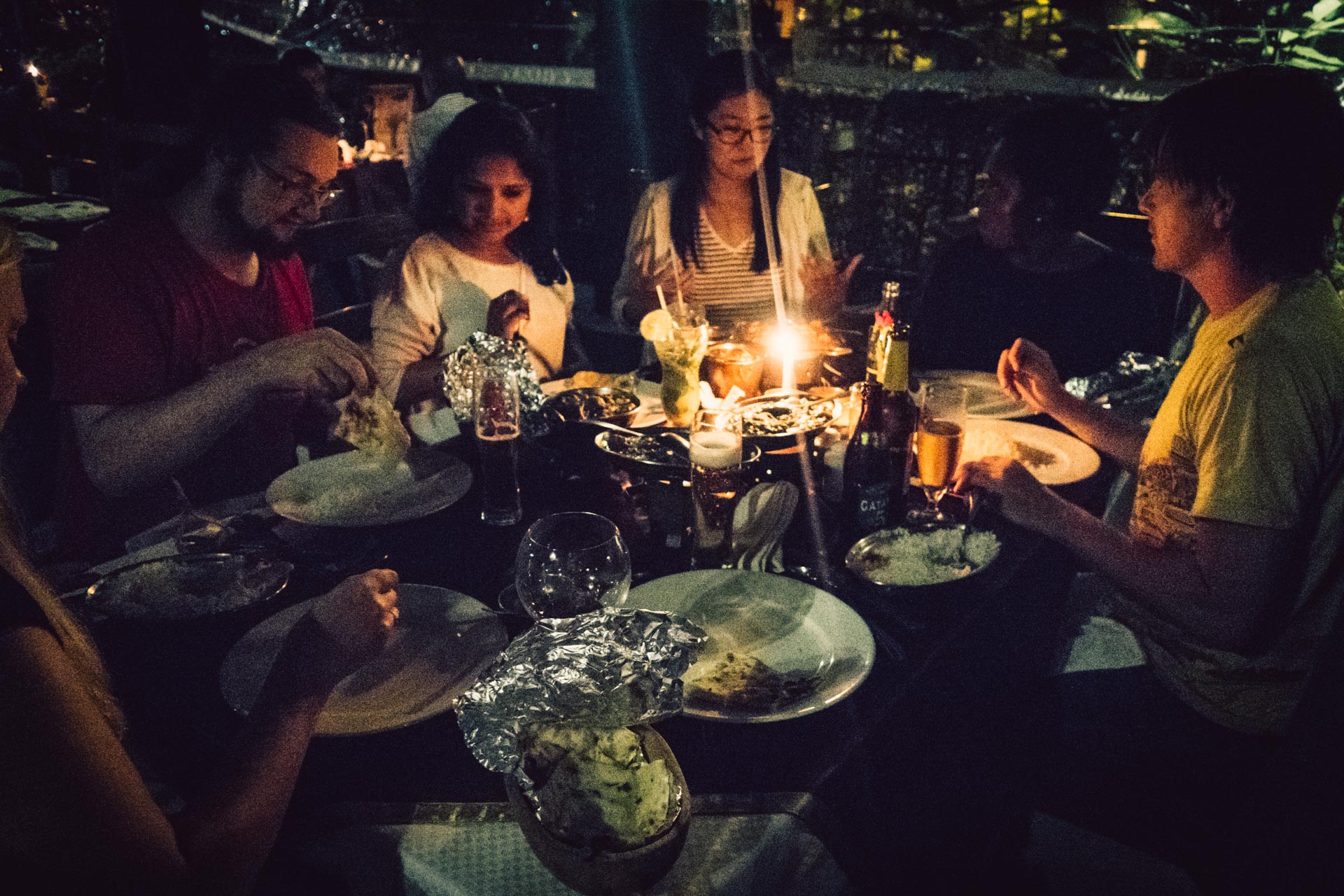 Sunday, 27th of March
We slept at Sandra's place. A comfortable house with two more people living in. They have a dog and a hammock and quite a few board games that we enjoyed. After waking up Sandra took us to her favorite cafe and bookstore. Very modern hipster looking place, amazing view of the town down the hills and great books about Africa, Rwanda and the Great Lakes region. I bought two books to take with me at Western prices and had a great ice coffee.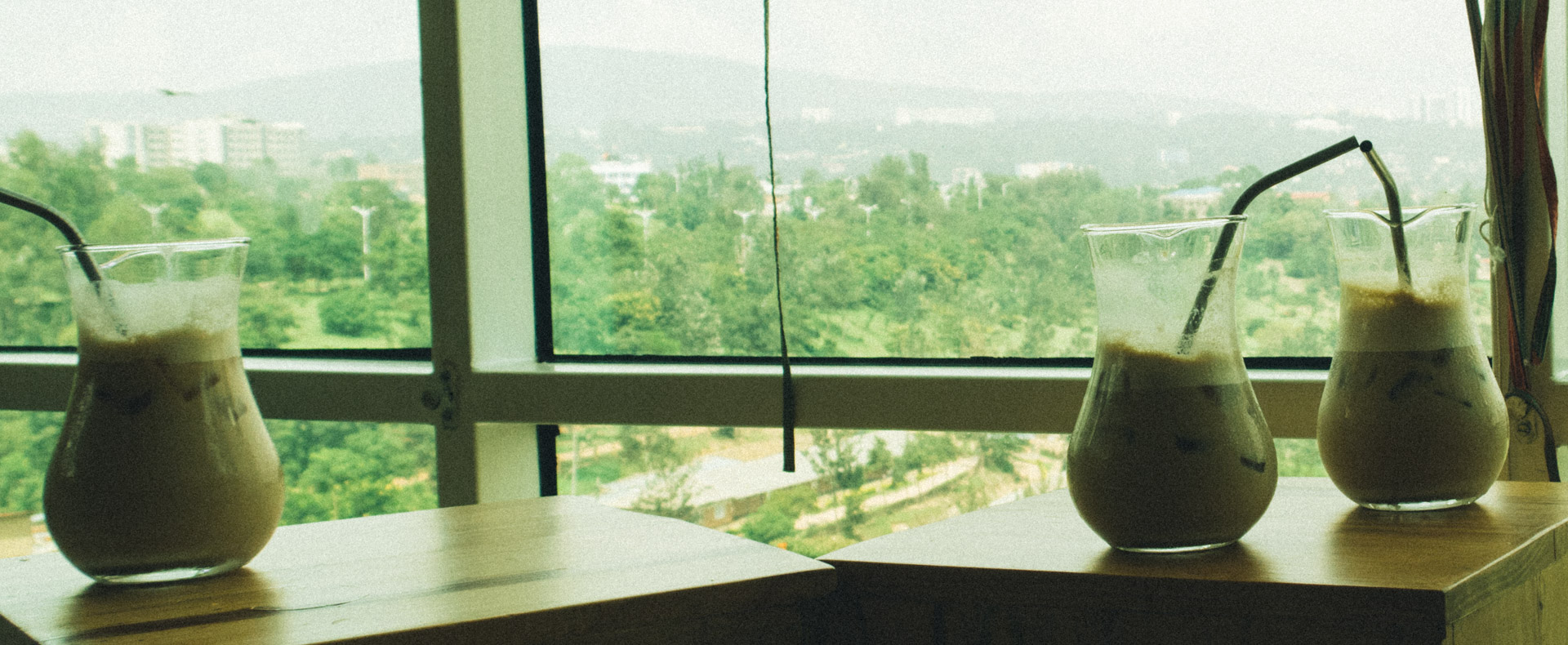 Later on we went to the Rwandan Genocide Memorial. A shocking memorial with a collection of genocides in recent history. The story of Rwanda can be felt in the area, with many visitors coming there for free to remember their lost parents, siblings, friends and partners. A horrific sight that left me numb.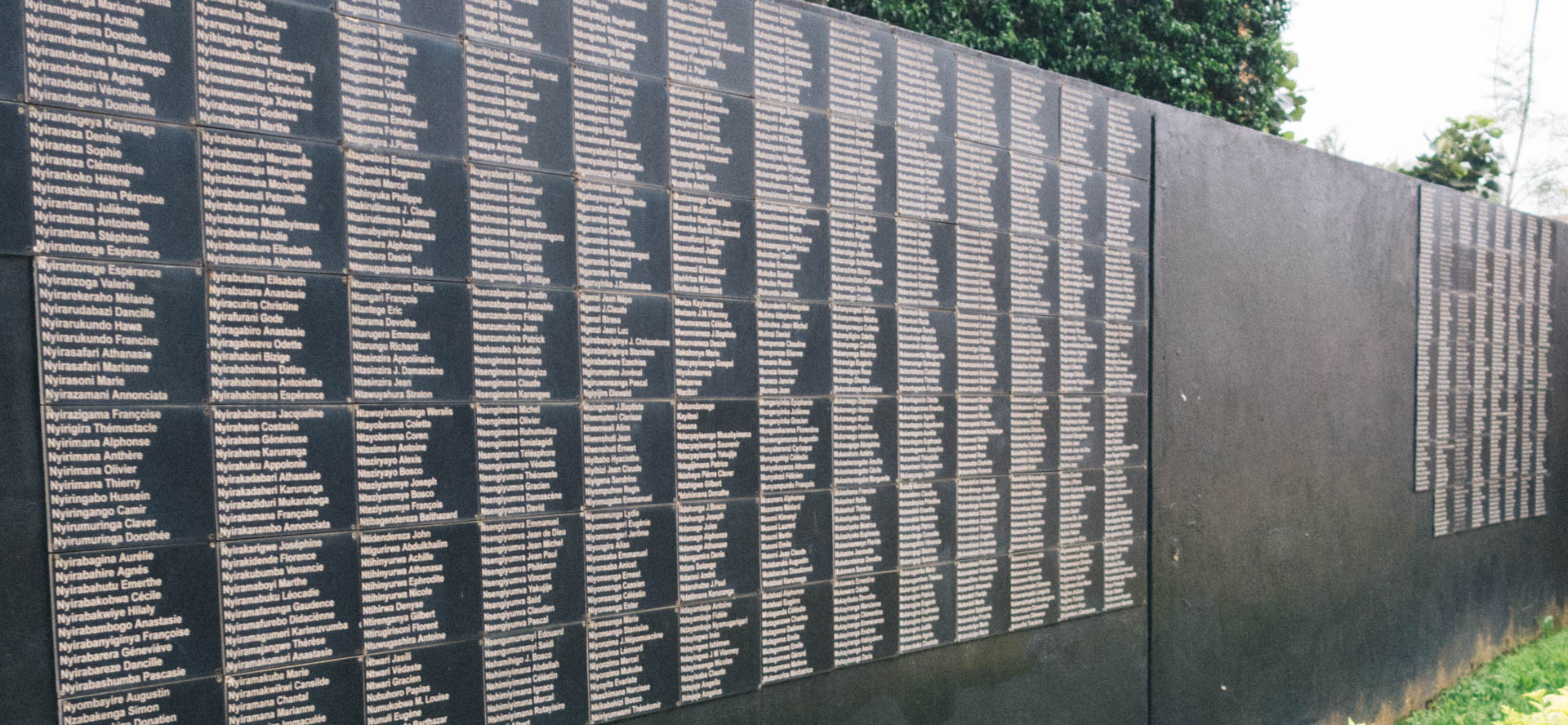 The Rwandan genocide was a mass slaughter of Tutsi and moderate Hutu in Rwanda by the Hutu majority government between April 7 to mid-July 1994. The government started arming in 1990, bankrupting itself by spending an estimated $112 million in arms, having so many weapons so that citizens could buy hand grenades alongside bananas at their local market, and a machete (donated by the World Bank for farming) for every third male. An estimated 500 000-1 000 000 Rwandans were killed. The civil war ended with a Tutsi RPF victory which still holds power today with president Kagame as head.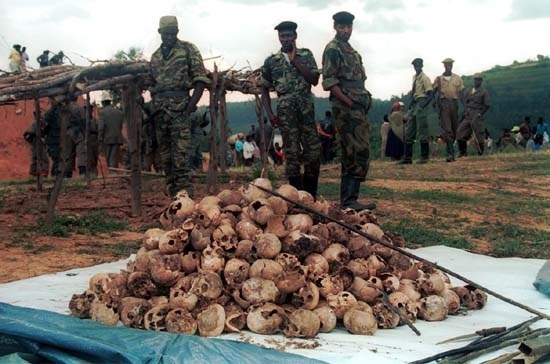 This led to a refugee crisis of two million Hutu's including genocidaires fleeing to neighboring countries, many proxy militia rebel groups were formed and armed by Uganda and Rwanda which overthrew the Zaire government in the First (1996-97) Congo War which resulted in the formation of the Democratic Republic of Congo. Kagame still didn't like this new Congolese government and started a new rebellion known as the Second (1998–2003) Congo War. Many warlords settled here to exploit the rich mineral resources such as tin and coltan. The Great War of Africa or the second war involved nine African countries and led approximately to 5 million deaths. Which led to the still ongoing Kivu conflict and Ituri conflict. Still, a large Hutu and Tutsi population remain as refugees throughout the region.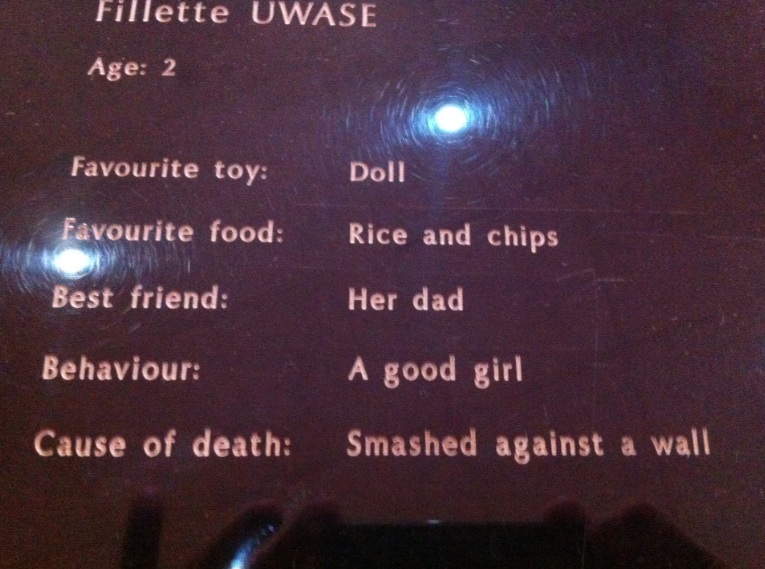 Then we went on to have my first brunch of my life at Heavens. Then to a hotel to finalize our way back to Uganda. We decided to get back using a plane so we booked a plane through Rwandair at a cost of $150. Lynn and Annelien landed in Entebbe today so we arranged to meet up on Monday and get a private hire back together. Which fit well for four of us at a cost of 600.000 UGX.
All in all, it was amazing to see a bit of Rwanda, with its beautiful hills and extremely clean living area. It's a place I could stay at for a longer while, from the few days it feels like it has a great expat community and it feels like you can find anything you want as long as you pay for it. It feels cleaner and safer to live in and it just feels more sane, as if you're not in Africa at all.