Today we were to leave the paradise that is Entebbe and move to Fort Portal. Everything went okay with the elections and there were no outbreaks of violence. The regime had prepared well. So now we're going deeper into Uganda.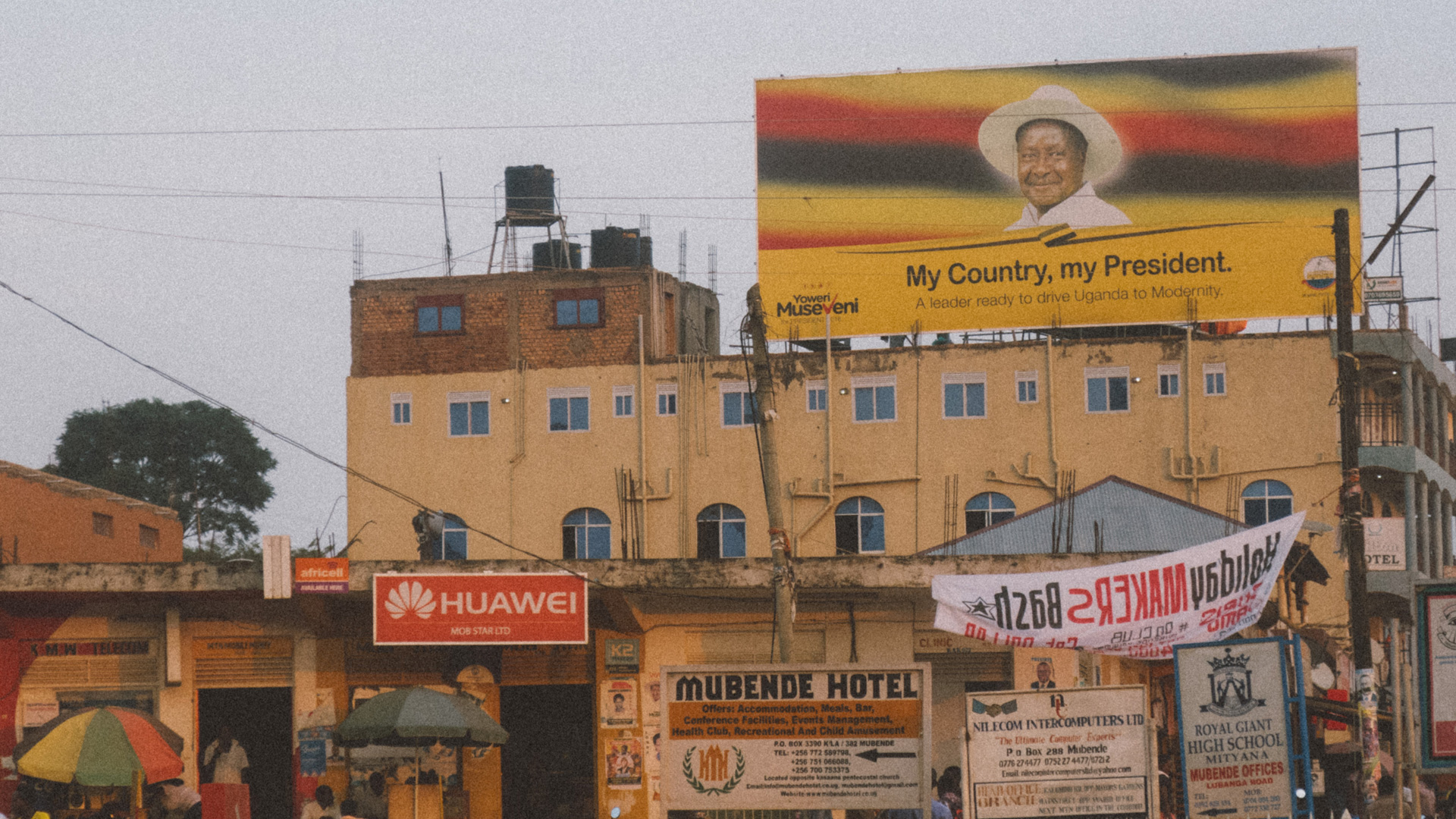 Before we left we met up with a German man we came across when walking on the streets. Andreas had a small shop, a wife and a child and enjoys life here. It was a nice shop and I got myself a hat.
He was happy to receive us and offered us coffee, took a picture for memory. We had a chat about coffee with the local people, bitterballen and cheese. Things hard to get here.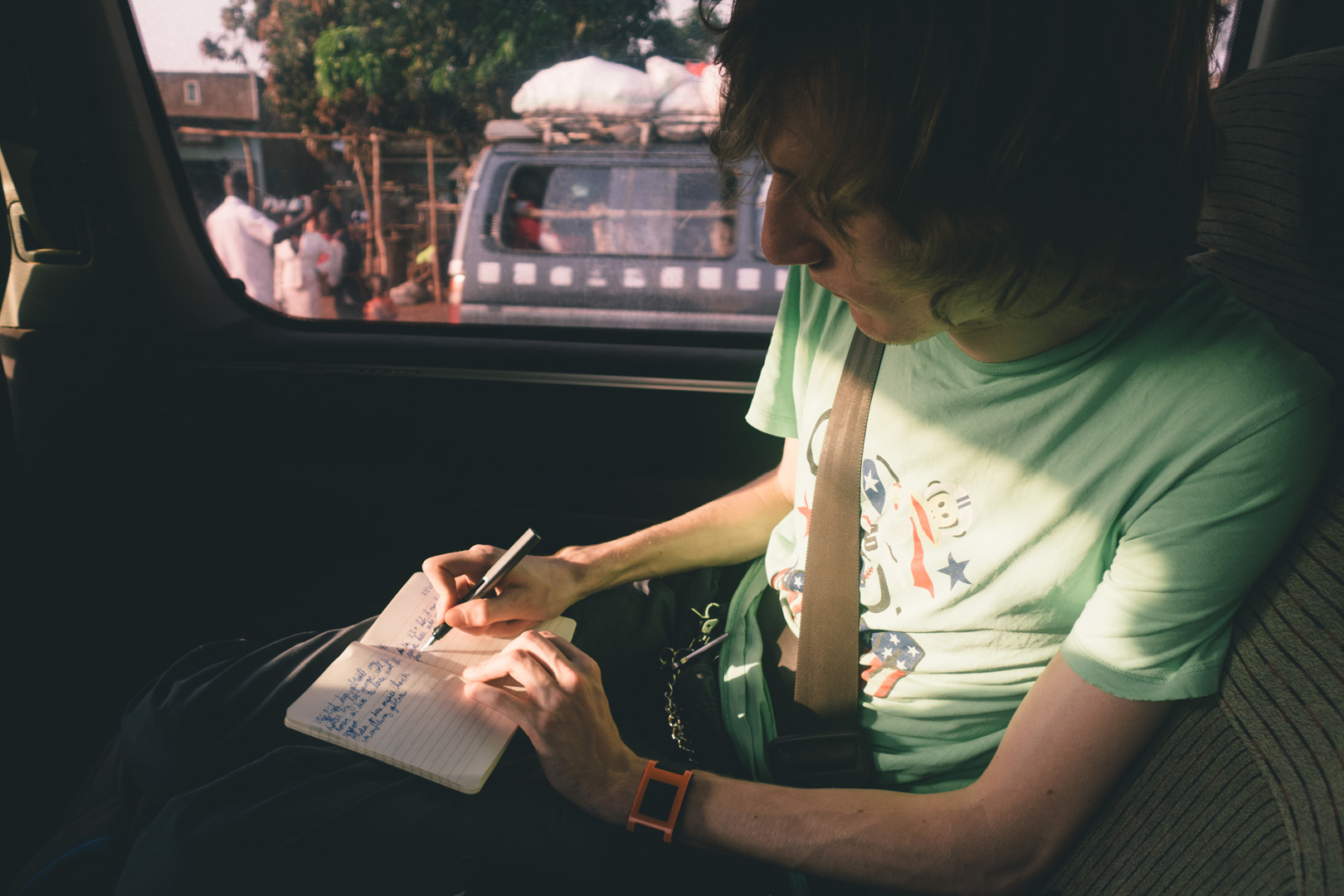 The food is quite different here, very cheap at many places. Mangos that go for 2 cents per piece instead of 2 euro. Little bananas for a few cents with a real smell and taste.
For a few euros you can get yourself a five star meal almost anywhere. Drinks are very cheap as well, beer for around 50 cents, for example. The fruits are very sweet, rich, ripe and cheap. It's a new dimension of taste.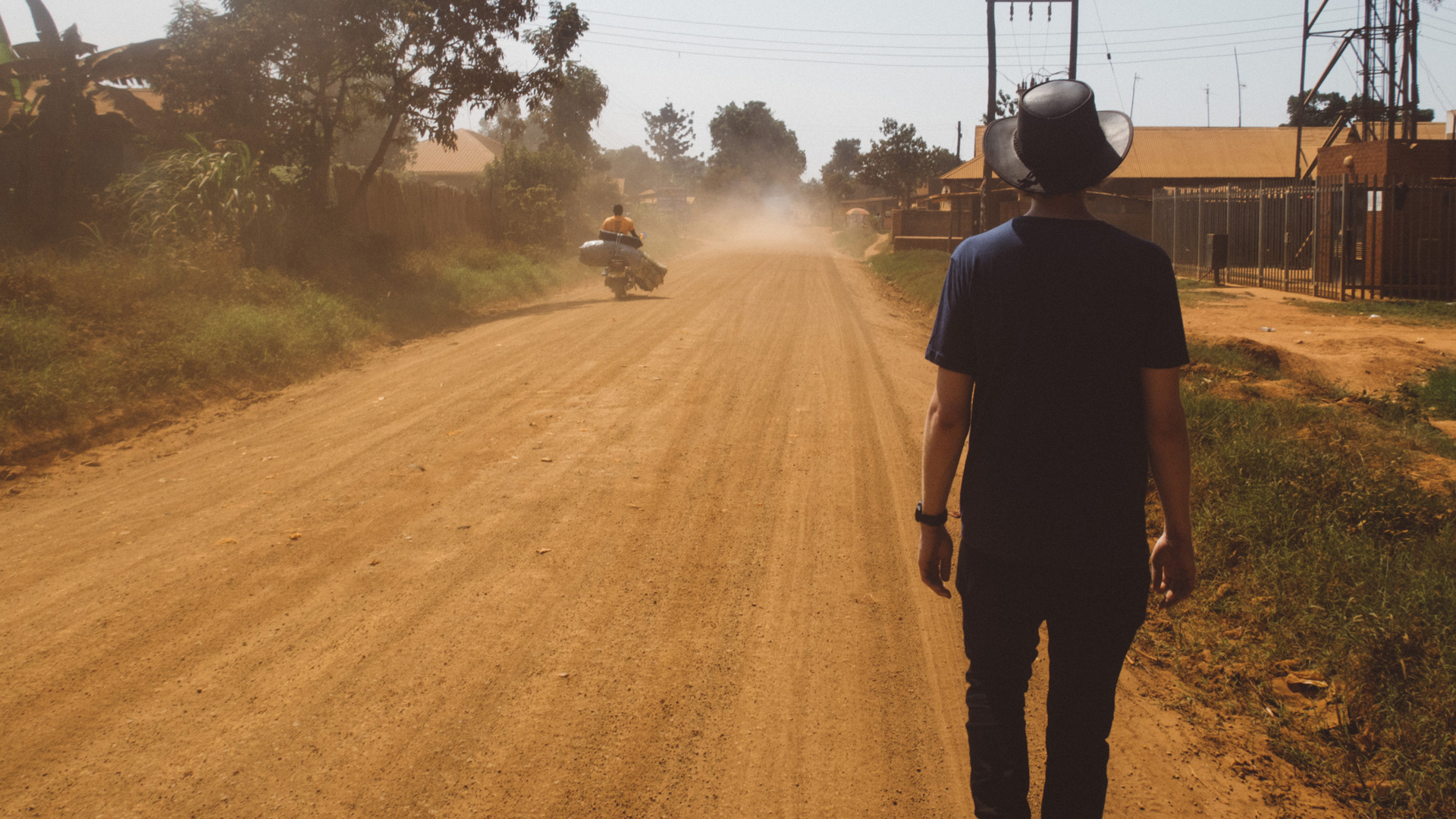 On our way to Fort Portal we saw a few villages built around the road from Kampala, which is the capital and all major roads lead from there. Lots of small communities and people who walked at night for great distances from home to work and vice versa.